Sunday, January 25, 2009
The State of THE FARM

To say that time passes quickly is an understatement. On what basis do I make that statement? Because
The Annual State of THE FARM
is already upon us!
This coming Saturday, January 31st, beginning at 10am, we will engage in a conversation to review the calendar year of 2008 and set our pinnacles for the upcoming year of 2009. The meeting will be held in the library of the Spring Valley Elementary School in downtown Spring Valley. And yes, I have
'grown-up'
chairs for us to sit on!
We will review volunteer hours contributed in 2008, event recaps for 2008, and the generous donation gifts received for 2008. Then we'll look at the offsetting expenses for the year. Many of the expenses are repetitive from the previous year but we have many victories to proclaim, as well! For instance:
Thanks to the 2nd Annual Hay Fund Challenge, our round bales for this winter were paid for upon delivery. Now there's a victory!
The current Grant Committee will update us on their activities and goals. Our Sponsorship Committee will unveil the program being tweaked and in its final stages. And the Gala Committee will talk with us about our Fall Gala – another night to remember, I'm sure! And the Adoption Committee will highlight their successes in the formulation of our adoption program.
We will review the Calendar of Events for 2009 and distribute project sheets for the events already in process – the Younkers/Hershbergers Community Day Sale and the VanBourgandien Spring Bulb Sale. The days for the Antique & Garage Sales will be finalized and of course, we must talk Country Jam!
We'll review a few of the highlights of last year….our friend, Tony Stromberg, for one. And we'll talk about some of the most memorable rescues of the year.
And after all of the talk, we'll eat! There is a luncheon space available for us – with electricity – for our potluck after all the energy we spend buried in all the details.
Refuge Farms
will supply bottled water, plates, flatware, napkins, and cups. Feel free to bring whatever it is that you like to eat as others, I'm sure, will do just the same! This crew always creates a colorful and tasteful buffet!
So join us, won't you? See where all of your hard work has taken us. See where your generous gifts have been utilized. See what our successes have been and help us form our goals for the near future. This meeting, as is
Refuge Farms
, is open to the public. You are welcome and encouraged to attend!
Come and sit amongst friends with like hearts – and get a few hugs while you're there!
The Annual State of THE FARM
Saturday, January 31st
10am to 1pm
Spring Valley Elementary School Library
South 200 Sabin Avenue, Spring Valley WI
Sunday, January 18, 2009
A Story of Hope

One day this past fall when the flurry of media was first discovering
Refuge Farms
, a long-time volunteer chided me that
"maybe this is why you do this – to get on tv!"
I accepted the comment as razzing and humor. Sincerely, I hoped it was intended that way. My response was poor. I said something to the effect that there were much simpler, less labor intensive ways to get on television than to rescue horses. So obviously that wasn't the reason for my rescue efforts. I even added a laugh to bring humor to the moment.
Last evening, I had the privilege of being the guest speaker at the Annual Meeting of the Bit 'n Spur Saddle Club based out of Eau Claire, WI. I came to the event with my laptop and my stories and my newsletters and the borrowed LCD projector ready for what I anticipated to be a
"normal"
presentation. Little did I know how deeply this evening would impact me......
I spent a bit of time setting up the equipment and connecting the mass of wires. Setting up the screen and adjusting the height. Trying to get a focus. Even pre-screening the photos I would be presenting with the club president to insure my photos were not too graphic for the audience. It was then that I began to truly see and soak in my surroundings. It was then that I realized that this would not be a
"normal"
presentation.
In this room there were forty people, I would guess. Some as young as toddlers. Some as experienced as in their 80's. But all of these people loved and appreciated the horse. I knew I had an audience here unlike the local club or society that I typically present to. I knew I had people here who would understand my worries. I knew I had people here who would take on some of the worries that plague me. The worries of the unwanted horse.
Dinner was potluck and I was thrilled. Deviled eggs! My dinner was three meatballs, two deviled eggs and some carrots. I wanted to take the entire platter of deviled eggs and run in to the restroom to devour them, but I found the self-restraint to only take two - the largest two.
After dinner there was a brief meeting and then I was introduced. I began by explaining my observations of this club. This club had history. The land owned by the club was 40 pristine acres and the building on the property was built in the 1940's. A log structure with the most massive of stone fireplaces that I have ever seen. The building needed repairs and restoration and the discussion was everywhere. Do we invest money we don't have in this building to retain our history? Do we replace the building for a more functional structure? What about a barn? How do we make use of this asset of ours in order to support our goals of riding and showing for all ages? Who will maintain the grounds and where will that money come from? And how do we do all of this work while still having time for the enjoyment of our horses?
I found myself identifying with this club. I knew each and every question intimately. I felt strangely comforted that the answers were evasive for them, too. But I saw that we both were continuing forward because we had to. We had no choice. It was in our DNA to continue. Collapse and defeat were not options for either of us.
The first picture was one of
"magic"
here at
THE FARM
- Slim with the nine year old girl touching his face. The girl who ran in to her house screaming if a butterfly came near her. The girl afraid of animals. Standing and stroking the head of the 20+ hand big Belgian. The horse whose mouth had been beaten with a lead pipe until his jaw and teeth were so mangled he could not even drink water to survive.
Magic
. That's the only was to explain these two. Pure and simple
magic
.
The next picture wasn't so pretty. Trempealeau. Then Spirit. Then Hannah's feet. Then baby April. Then Big Guy's scars. Then Handsome's eye.
From the first word, I had abandoned my intended script and spoke purely from my heart. I talked about people who weren't mean people. Just overwhelmed people. Or inexperienced people. Or people who had been taught by the wrong kind of teacher. Or people who were too busy. Or under pressures we cannot even imagine. People like all of us with horses who had issues. Issues that these people did not have the know-how or the patience or the time or the money to deal with. And so the issues grew. Some exploded in to rage. Others just festered in to cancerous tumors. But the issues continued even though the human did their best to ignore the issue and ignore the horse.
Then I spoke to them face to face. Looking them right in the eyes. And pleaded that this group become involved with the plight of the unwanted horse in Wisconsin. Put pressure on the Wisconsin State Horse Council to at least recognize their plight! Put pressure on the county boards to sub-contract Humane Officers! Put pressure on the law enforcement leaders to enforce the laws already on the books! Become engaged and use the power you have as a group! Help the horses standing out there just waiting…..
And from out of nowhere, I verbalized for the first time what should have been my response to the volunteer who chided me that
"maybe this is why you do this – to get on tv!"
This
is what should have been my response. I should have told her about the old horse who comes to bed with me each night....
"People ask me why do you rescue? What is it that drives you to rescue? Why do you do this when it is obviously physically and emotionally and financially so consuming? Why not just take care of your horses and be happy with that? Why have you let this rescue business take over your life? Shorten your life?

My answer is simple: I rescue because each night when I go to bed, I still see him. The old horse…..

He is looking old on the outside although he really isn't that old. Eleven or twelve or so. Really not an old horse. Just aged beyond his years. His life has been anything but easy.

He is standing with his butt to the north winds and using a poplar tree truck for a wind break. It's the best he can find. The poplar is maybe eight inches across, but it at least gives him the sense that there is something to break that brutal north wind as it attacks him and attempts to freeze his flesh.

He has been standing in this spot for quite some time now. The packed snow around his feet tells the story of time and his body. The red tinged urine stains are on the ground under him. Signs that his kidneys are failing. His hind quarters are streaked and coated with frozen, runny manure. Signs that his liver is failing. His coat is blotchy and iced over from the recent freezing rains and snows. His belly is large from worms and the final stages of starvation. His mane is sparse and his eyes are becoming cloudy. Signs that his body is eating itself to survive. His head is hanging low because it is easier for him to breath that way. Signs that his lungs are filling with fluid.

He dozes a bit but awakes with a start. Always on the guard for dog packs or coyotes or even the random pair of wolves. This past brutally cold week has had him on full guard and giving his all – every last ounce of energy and will that he could muster! – to fight the freezing temperatures and the deathly winds. The worst of the cold has finally passed and it is actually a bit calm with the temperature around zero. The horse thinks that maybe he can relax a bit now. Maybe he can let his guard down a bit....

The thought of laying down comes in to his mind. His mind stays there for a moment and he thinks of how relieved his legs would be to have no weight on them. He thinks of how soft the snow would feel. He thinks of how glorious it would be to actually allow himself to sleep. Just for a moment. To let go and not be on guard anymore. Just for a moment.... Just to sleep....

Then he fights and through a will of pure steel brings himself back to reality again. No, he must not lay down! Relief will need to wait. This horse knows. He knows that if he lays down he will never, ever get up again. Laying down would bring the relief but so it will also bring the end. And his will to live is still strong within him. Strong because he has hope. A shred of hope is left in this old, dying horse.

Hope that someone will come. Someone will come around that corner in front of him and come to take him to a barn where there will be water and shelter and maybe a bit of grassy hay. Someone will come, he hopes. He knows he could find the strength in his legs to walk again. He would certainly do his best to try! If only someone would come. If only someone would remember him. If only someone would brave the cold to come and get him.

And so he endures yet another night of cold and unrest and pain and guts that won't calm down. He endures the hurting head and the throat that is swelling. He endures the cramps and the pain of urinating. He endures the numbness of the cold and the muscle cramps in his chest and flanks. He endures because he has hope. Hope that someone will come.

Why do I rescue? I rescue because each night when I go to bed, I still see him. He comes to bed with me as I lay down myself. I shut my eyes and ask for his forgiveness that I have not yet come for him. That I have left him waiting. I pray that he lays down soon and allows the rest to come. There aren't enough of us to find him, I'm afraid. Again, I ask for his forgiveness and understanding.

Until I no longer see him - until he no longer comes to bed with me each night - I will rescue."
My presentation was over. I left them as I leave you - hoping the old horse comes to bed with you tonight, too.
May this day be filled with hope,
Sandy and The Old, Dying Horse
Sunday, January 11, 2009
On the Cusp

Oh, I was so hopeful! I so hoped that maybe this season would be long but not so bitter. Thinking that maybe, just maybe, there would be some consideration for us since winter began with earnest in November this year. And given the early season and the ice and the winds that maybe, just maybe, the North Pole wouldn't drop down this year….
The forecast for next week tells me just the opposite. Forecasted -22 at night. Forecasted highs of -4 at the heat of the day. And forecasted for at least a full week. It's not just a visit from the North Pole! Oh, Ole' Man Winter is bring the whole darn family down from the North Pole for a vacation!!!
And yes, as a friend of mine would tell me, it is January in Wisconsin. Yes, I am able to look at the map and then the calendar and shake my head in recognition. But oh, I had so hoped that maybe this year would be a moderate season!
I have made my lists and all is as ready as I can make it. I have beet pulp in the kitchen ready to measure and soak and microwave so it is as hot as I can make it for Cole. I will feed him three times a day during this cold spell since he gets no hay in his tummy. And I will add hay cubes in to his routine as well. One blanket during the day and another blanket added at night.
Little Rosie will wait for her pregnancy test until after this cold spell has passed. I will not ask Dr. Brian to venture out for a simple pregnancy test during this bitter spell. But I will care for her and insure her water is open. She will go in the corral during the day with a single blanket on and then in the stall at night with a second blanket for added comfort. She has been through much worse but I will do my best to help her tolerate this cold as best as she possibly can.
The girls on the Helen Keller side have a bale in the barn and two large bales just outside the back side of the barn – out of the wind as much as possible. If the winds kick up, I will simply close their door and let them eat hay and drink water in out of the weather.
The kids on the Gelding's Side have two bales in the barn and four bales outside of the barn. They will continue to consume gallons of water but I am only too happy to fill their tank. Good water consumption means good hydration which means good manure and good body heat from good eating. Eat, kids! Eat!!!
The crew in the old barn I will care for with blankets during the day and extra blankets at night. PONY! will probably not leave the barn and Gracie with Blaise will venture out to the bales outside only if the sun is out.
The birdfeeders are all filled to the top and fresh suet cakes are out for the birds. I will keep a careful eye to make sure their food supply does not lessen. Boards are floating in all of the stock tanks so their water supply is good, too.
In the house, I have hung extra blankets on the windows to keep the cold out and the heat in. I have cleaned the pellet stove and the wood stove. I have filled the wood box. I have moved myself downstairs for the week so as not to have to even think of going up to the unheated bedroom. Little Girl is downstairs amongst us and adjusting quite well. I think everyone in the house will be too focused on sitting in the heat draft from the pellet stove to think about rivalries and pack placement!
So I am as ready as I can be. But I am worried. That gnawing fear is in the back of my head and I try to shake it off but I know it won't leave until this cold front has moved past us. Professor tells me to look forward and breath. I do. As best as I can. But the fear is still there.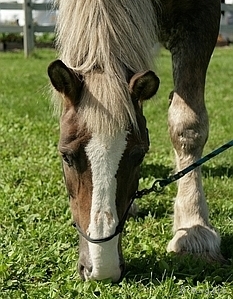 You see it hasn't been very long since Big Jim rested in the hay in the barn on that brutally cold January night. He went down somewhere between my
"Good Night"
at midnight and my
"Good Morning"
only a couple of hours later. Doing everything I thought I could and should do, he still decided he needed the rest. And just last winter Miss Bette slipped on the ice and was buried in the drifts of a brutally cold blizzard. My fears tend to overtake my common sense and I worry. As any Mother would do, I worry about the kids.
And I worry about the kids that no one is preparing for. Those that no blankets will be draped over to help them brave the frigid night airs. Those that no extra rations or shelters are provided to help them fight the cold. I worry so for them. And I pray for those that will die this coming week. Those that are weak and ill and on the cusp of crossing. This cold front will push them over. I pray that the push is mighty and strong and swift with no hesitation or pause whatsoever.
It is in this time that I mutter and ask myself and the horses and anyone who will listen,
"Why do we live up here?"
I will ask that question countless times this coming week. And then I will lift my eyes and look at the horses that surround me. I live up here for them. For the very few that can be saved. I live up here for them. Knowing full well that not all of them will be saved but knowing that at least one more effort is being made to save a few more.
We are that effort. As tired and overdone and
"done with it"
as we all are, we are that effort. We must not pause. We must not take a rest. We must not think that we've done enough. We must continue to sell coupons and bulbs and breakfasts and walk miles and have galas. We must continue even though we just stopped! If we pause, then who will save the ones waiting for us?
We must continue because a round bale of hay could mean the difference between surviving the North Pole air or lying down to die. We must continue because if we can pay the $50 for the starving creature, we can take it from its hell-hole and give it a chance to live. We must continue because for the few that have us in their minds - that see us in their freezing dreams - we must find them!
Someone told me recently that they had decided that it was time to take some time off – they
"didn't feel like doing any fundraising this year."
And I can so totally understand that feeling! But then I get the email or the desperate telephone call. And there must be funds in the account to pay the driver for the transport. There must be hay from somewhere to deliver to the starving herd. There must be resources or those desperate creatures who call for us will die.
I cannot turn my back on them. I cannot sleep knowing that those within my reach will die because I was tired or wanted to take some time off. Freezing to death doesn't take a vacation. The pain of starving to death doesn't take a holiday. And I'll have plenty of time on the other side to rest. Right now, I'm here in this place at this time to work to save some lives.
And yes, I know the work never ends. I know I keep asking and asking and asking… I know the posters and canisters and bulletin boards never stop. I know that the emails and work and committee meetings only continue on and on and on. I know. But I also know that for each meeting and each canister there is a living, breathing creature out there that we can help. Only if we work will we be in a position to help. And so work we must do!
Take good care of yourselves and your "kids" - whatever they may be - this coming week. It will be difficult and dangerous. Human and horse lives will be lost in this next week. But I, for one, will be caring for the kids and working hard on the telephone and with emails and with letters and with presentations to rally the support to save a few more. Just a few more. Not them all. Just a few more.
After all, that's why we live up here, isn't it?
Enjoy the journey of each and every day,
Sandy and The Herd
Sunday, January 04, 2009
A Single Snowflake

My first true love was a man named Todd. A big, burly man. A mountain climber. Huge shoulders and massive chest. Legs of steel. Full beard and the softest blue eyes I've ever seen. Soft spoken with the kindest heart on this earth. We would stop the Jeep on the side of the road if a bird flew too close to the hood. And we would spend time looking for the bird.
Todd lived for the climbs that he took in the Grand Tetons. Todd loved the mountains. In fact, he died in the mountains. One quiet summer day back here in Minnesota when we were quietly sitting on the banks of Lake Nokomis, Todd asked me if I realized that
"it was the weight of a single snowflake that caused an avalanche? It snows and snows and the snow just keeps piling up and then suddenly one more snowflake falls on the mountainside. And the weight of that single snowflake would cause the entire snow pack on the side of the mountain to let loose."
I've been thinking of Todd a lot lately. Partly because I miss him and wonder where my life would be if the mountains had not claimed him. And partly because some thirty-plus years later, I see the wisdom and the truth in his declaration of the weight of a single snowflake. Young as he was, Todd was wise well beyond those twenty-some years. The mountains had taught that young man a lifetime of wisdom. Yes, Todd, a single snowflake can change the world around it. A single, little snowflake…..
The path of my life and the events that have recently surrounded me have reinforced to me that it is indeed the weight of a single snowflake – the result of a single act – that has profound impacts on the world around us. A single snowflake – a single act – will change the world around it.
On Christmas Eve day, a Ram pickup pulled in to the driveway here at Refuge Farms and two ladies were here to donate to our Missions. I was thrilled. Who were they? How had they heard of us? Grateful for any donation to support our Missions of rescue, I was thrilled and elated that this fraternity would consider our cause a worthy cause.
In the course of our conversation, a mention was made of a family in a neighboring community that had recently lost the Father. A family with young children. Mostly young girls. And a working dairy farm left behind. The Mother was doing her best but my heart swelled at the thought of being alone at Christmas. Of being single without your consent and faced with raising and supporting a houseful of children. How would she manage? How would she ever learn to smile again? How would she manage the pain of her grief and her worry and the load that was now on her narrow shoulders? My heart was heavy for her.
The fraternity ladies and I said our good-byes. But the thought of the family stayed in my mind. Throughout the evening, I found myself pondering the Mother's burden and thought of what it was that could be done. It was like a single snowflake resting on my mind. The snowflake of a casual comment identifying a need if only something could be done…
Walking through the falling snow out to the barn that evening, I felt the snow landing on my face and looked at the snow that had landed on my barn gloves. We need to reach out and do something. We must give back. And so a simple posting to the
Refuge Farms
bulletin board about the family was made and the actions soon began. Clothes were gathered. Food was donated. Special toys and books for the entire family were purchased. Cash donations came in. And even a special, personal gift for the Mother was gently placed in to a gift bag. Our snowflake hearts needed to create an avalanche. We needed to reach out and give back.
The delivery was made to the family on New Year's Day. The Mother was expecting us but the size of our delivery was not expected. Not by her or by us! We left boxes and boxes of groceries. Bags of new books and toys for the children. Bags of new gloves and mittens and socks for all. And boxes of school supplies. We left a frozen ham and a frozen turkey. We left warehouse-sized supplies of paper towels, Kleenex, and yes, even toilet paper.
But more than anything, we left hugs. True, wrap-your-arms-around-me hugs. The kind of hugs where you can literally feel the strength pouring from one body to another. The Mother was weary. Her face showed me that. Her eyes were soon wet with appreciation and gratitude. And she saw in some of eyes of us the eyes of recognition. Time will heal, we told her. We won't forget you, we told her. Take care of yourself to be strong for what's in front of you, we told her.
The weight of a single snowflake caused the whole mountainside to let loose. A single comment created an enormous outpouring of support and caring and goods to a family – and a Mother – in need.
Perhaps the most significant snowflake in my life has been the simple challenge given to me by Andy those years ago.
"Take this horse, Sandy, and make a difference in somebody's life with it."
A simple statement. A challenge that could be taken or ignored. A single little snowflake put out there to melt or to create an avalanche.
It was my decision to make and from that little snowflake of Andy's an entire avalanche was created. Hundreds of horses have been rescued. Hundreds of Humans have enjoyed those horses and some have even been rescued themselves. We have done good works for years now. All because of a single snowflake from a single man to a single woman.
Andy's intentions were clear to me:
Use your horses, Sandy, to heal yourself and then share that healing with others. Use your life's experiences to reach out to those in grief, those in stress, those battling disease. Those that are alone or those that have family but still find themselves alone. Reach out through the faces and breath of your horses and offer their healing to those that come.
The weight of that snowflake has been enormous. That single little snowflake has changed my life. It has totally redirected my life's purpose and I can tell you honestly that Andy's single little snowflake has caused me to
find
my life's purpose. Rescuing horses
is
my purpose for living. I know that. From the very center of my soul.
And the people that surround me are snowflakes in themselves. They work. They give when help is needed. They give of their hands, their minds, their resources to allow this facility to continue to rescue. Some of these human snowflakes I have never met but I feel as though we are family over email and through cards and letters. Andy's single little snowflake has created an avalanche of like-minded beings that are willing to work and give and sweat and worry and take risks all for the sake of saving a life.

"And the weight of that single snowflake would cause the entire snow pack on the side of the mountain to let loose,"
Todd had said. Andy created the snowflake and the avalanche has begun. Your were right, Todd. A single snowflake can make a difference. And we have, my dear man. We certainly have.
Enjoy the journey of each and every day,
Sandy and The Herd